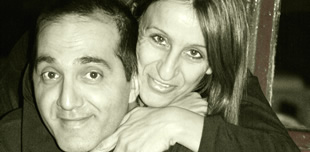 Situated at feet of the gorges of Galamus, and in the middle of three Cathar castles, the Relais des Corbières enjoys an exceptional geographical situation.

Marie and Eric, the owners, will indulge to welcome you, and to advise to you in your discovery of the region around Saint Paul de Fenouillet.

The Relais des Corbières, it is first of all a family and warm hotel, consisted of nine rooms, any outings of the air conditioning.
---

The Relais des Corbières is also a traditional restaurant, being able to suit in your banquets, due to his(her,its) big shaded terrace.
---

Do not especially miss the virtual visit, the really original experience(experiment) to discover the Relais des Corbières.
General Information
Opening hours of the reception and the standard of 8:00 a.m. to 10:00 p.m.
Breakfast served at the table in the room or on the terrace of 8:00 to 9:30
Restaurant from 12:00 to 14:00 and from 19:00 to 20:30
Spoken Languages : English and Spanish
Equipment available to customers
Ample parking for cars
Accessible buses
Internet connection is possible by Wifi (free)
Ability to receive and send letters and reports by fax to Home
Ability to print at home
Tourist information
Payphone
Washing and ironing service available
Ability to park the bikes in a garage
Wake-up phone at reception
Pets are allowed in the room and restaurant
For the comfort of babies
For the convenience of the smaller we make available to mothers:
     * A changing mat
     * A child's bed
     * A bottle warmer and bottle
     * A chair for baby
For further information, the reception staff will be happy to assist you.