The hotel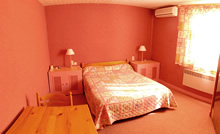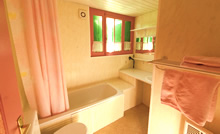 The Relais des Corbières welcomes you within a really pleasant hotel.
His dimension in fact an establishment with family and intimist vocation.
The services of the Relais des Corbières allow to restvery comfortably:
9 rooms swith bathroom,
Air conditioning,
Individual telephone,
Television,
WiFi access,
Price lists from 49 €
The region
The Relais des Corbières benefits from such a geographical setting-up as it is the ideal "pied-à-terre" for those who want to visit the region surrounding.
Admirably placed between the Cathar castles of Queribus, Peyrepertus and Puylaurens, the Relais des Corbières also allows to go to visit the magnificent gorges of Galamus.
Finally, you will find in the Relay of Corbières all the information and useful brochures to know sites to be visited, as well as the numerous sports, cultural and gastronomic activities of the region.